Enjoy a weekend filled with delicious BBQ from award-winning BBQ food trucks along with live entertainment hosted by Captain Jack of Downtheshoreradio.com at Que by the Sea!
In addition, check out the many arts & crafts vendors!  Grant Avenue, near The Classic American Boardwalk, Saturday, September 17th 12pm-8pm Sunday, September 18th 12pm-6pm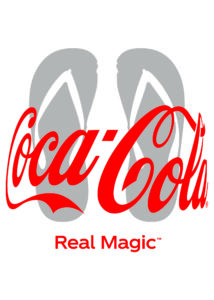 Real Magic happens when people gather for fun and food
COCA COLA REAL MAGIC FAMILY FUN AREA
Bring your family and friends for some free Real Magic fun in addition to great barbecue.
The Coca Cola Real Magic Family Fun Area will include Corn Hole, Jenga, and Connect Four outdoor games for your enjoyment.
BBQ Vendors 
Que by the Sea will feature some of the tastiest, award-winning, BBQ vendors of New Jersey.  
Offshore BBQ
Bearded One BBQ
Boss Hog Barbecue
Entertainment Schedule
Live entertainment hosted by Captain Jack of downtheshoreradio.com
Entertainment Lineup 
Saturday 9/17
1pm: Keep it Covered
3:30pm: Shifty and the Gears
6pm: Kickin Nash

Sunday 9/18
12pm: Dragonfly
2pm: Cheezy and the Crackers
4pm: Cheezy and the Crackers
Arts, Crafts, & Vendors 
In addition to the BBQ & Entertainment, Que by the Sea will be featuring local arts & craft vendors, some of which you may have visited at our Arts & Crafts by the Sea festival this past summer. See what mementos and goodies they have to offer while you are here!  
Participating Vendors:  
AC Enterprises
Beach Girl Photos
Bedecked, Bejeweled & Bedazzled
Butch's Hot Stuff Hot Sauce
Clegg's Customs
Dock Ave Designs
Gypsy Bazaar
Handmade by Merelu
Hats and Stuff
Jersey Shore Pours
Laura's Little Shop
Majic CA
Marbayo Productions
Mikayla's Crystal Shop
Missy Faul Jewelry Designs
Painted Paddles
Photos on the Run
The Pit & Pendulum
Plant Mama Pop Up Shop
Steve Fu
Your Birth Moon